PowerLine Vertical Leg PressThe Powerline Vertical Leg Press provides an impressive platform for obtaining huge muscle gains through isolated lower body workouts. The unique vertical design not only reinforces support for your back and hips but also minimizes space used to perform the exercises. Extra-thick back pad and contoured head and neck pad lock you into the proper exercise position while providing comfort during your leg press or calf raise routines. Features include dual adjustable 1/2 steel locking pins three different starting and stopping positions and a diamond plate steel press deck for no-slip control. Three 1" standard plate posts allow increased resistance for a progressive challenge every time you work out. The PVLP56W is crafted of durable alloy steel with an extremely tough powder coat finish. 400 lb. weight capacity. Olympic adapter sleeves are optional. Weight plate posts are 1" dia. Shown with optional Olympic Adapter Sleeves.Olympic Adapter Sleeves weight plates and collars optional"
POWERLINE 10 YEAR HOME WARRANTY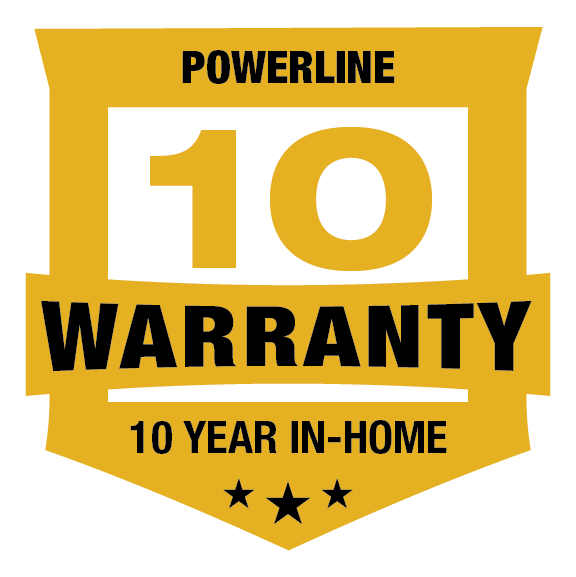 This Limited Express Warranty applies only in the United States to products manufactured or distributed by Body-Solid, Inc. ("Body-Solid") under the POWERLINE by Body-Solid brand name (hereinafter referred to as "Product").
POWERLINE by Body-Solid warrants the In-Home Warranty as follows:
10 YEARS: Frame
1 YEAR: Parts
Power-Line warrants that the Product you have purchased for non-commercial, personal, family, or household use from Power-Line or from an authorized Power-Line reseller is free from defects in materials or workmanship under normal use during the warranty period.
Your sales receipt, showing the date of purchase of the Product, is your proof of the date of purchase.
This warranty extends only to you, the original purchaser. It is not transferable to anyone who subsequently purchases the Product from you.
It excludes expendable parts such as paint and finish.
This Warranty becomes VALID ONLY if the Product is assembled / installed according to the instructions / directions included with the Product.
POWERLINE IN-HOME WARRANTY
DIMENSIONS
Assembled Weight:

 
77lb / 34.93kg
 
 
 
 
 
 
 

Assembled Dimensions:

 

Length

Width

Height

 
 
45.00in / 1,143.00mm
47.00in / 1,193.80mm
55.00in/1,397.00mm
 
 
 
 
 

Package Dimensions:

 

Length

Width

Height

 
 
47.64in / 1,210.06mm
34.25in / 869.95mm
6.69in / 169.93mm
 
 

Volume

Gross Weight

 
 
 
6.32 ft3

 

/ 0.18 m3
94.60lb / 42.91kg