STATE-OF-THE-ART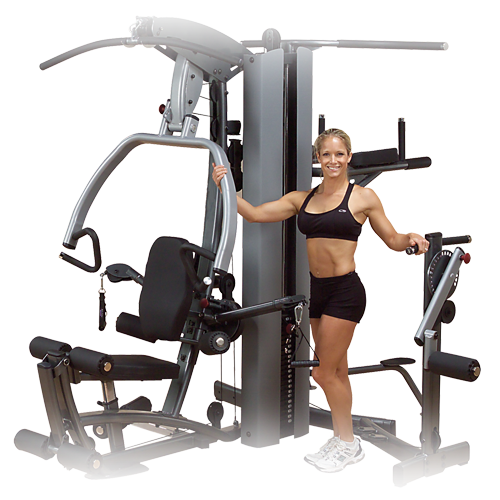 Reasons for choosing Body-Solid
Body-Solid fitness equipment features materials and component parts of only the highest quality and durability.
Frames
All Body-Solid frames feature continuous, four side welded construction instead of the typical 2-side welds that have become common in the industry. The Fusion 500 features 50mm x 100mm 11 gauge oval tubing and 6mm upper support plates
DuraFirm™ Pads
Our exclusive DuraFirm Pads are tear-resistant, extra-thick and ultra comfortable. We use the highest density foam in the industry for a lifetime of support without bottoming out.
Finish
An electrostatically applied powder coat finish protects all Body-Solid fitness equipment. This is the same process used on industrial machinery because of its durability. It resists cracking, chipping and corrosion and makes cleaning a breeze.
Pulleys & Cables
Fiberglass reinforced nylon pulleys are precision-matched to our cable diameter and revolve on seated ball bearings that never need maintenance and provide a lifetime of friction-free performance.
The Best Warranty in the Business
FUNCTIONAL PULLEYS
Functional Pulleys allow users to perform a variety of exercises that recruit stabilizer muscles to exercise movements such as pec flys and converging presses. Featuring adjustable arms to allow you to change the angle of reistance 160 degrees, in 20 degree increments.

DIMENSIONS
Assembled Weight:

 
526lb / 238.59kg
 
 
 
 
 
 
 

Assembled Dimensions:

 

Length

Width

Height

 
 
76.00in / 1,930.40mm
48.00in / 1,219.20mm
83.00in/2,108.20mm
 
 
 
 
 

Package Dimensions:

 

Length

Width

Height

 
 
68.11in / 1,729.99mm
37.80in / 960.12mm
12.99in / 329.95mm
 
 

Volume

Gross Weight

 
 
 
19.35 ft3

 

/ 0.55 m3
130.90lb / 59.38kg
 
 
 
 
 
 

Package 2 Dimensions:

 

Length

Width

Height

 
 
43.70in / 1,109.98mm
14.17in / 359.92mm
9.84in / 249.94mm
 
 

Volume

Gross Weight

 
 
 
3.53 ft3

 

/ 0.10 m3
86.90lb / 39.42kg
 
 
 
 
 
 

Package 3 Dimensions:

 

Length

Width

Height

 
 
75.20in / 1,910.08mm
18.11in / 459.99mm
11.81in / 299.97mm
 
 

Volume

Gross Weight

 
 
 
9.31 ft3

 

/ 0.26 m3
106.50lb / 48.31kg
 
 
 
 
 
 

Package 4 Dimensions:

 

Length

Width

Height

 
 
76.77in / 1,949.96mm
7.48in / 189.99mm
7.09in / 180.09mm
 
 

Volume

Gross Weight

 
 
 
2.36 ft3

 

/ 0.07 m3
39.40lb / 17.87kg
 
BODY-SOLID COMMERCIAL RATED
This Warranty applies only in the United States to products manufactured or distributed by Body-Solid, Inc.(Body-Solid) under the Body-Solid brand name.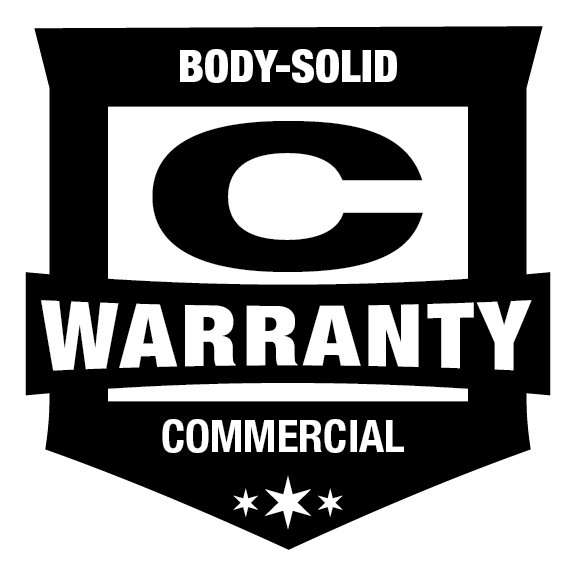 BODY-SOLID warrants the Commercial Warranty as follows:
LIFETIME: Frame & Welds
3 YEARS: Pulleys, Bushings, Bearings, Hardware, Plates, Guide Rods
1 YEAR: Cables, Upholstery, Grips (Normal Wear)
Body-Solid warrants that the Product you have purchased for in-home or light  commercial use from Body-Solid or from an authorized Body-Solid reseller is free from defects in materials or workmanship under normal use during the warranty period.
Your sales receipt, showing the date of purchase of the Product, is your proof of the date of purchase.
This warranty extends only to you, the original purchaser. It is not transferable to anyone who subsequently purchases the Product from you.
It excludes expendable parts such as paint and finish.
This Warranty becomes VALID ONLY if the Product is assembled / installed according to the instructions / directions included with the Product
FUSION Multi-Hip Station /FUSION Leg Press Attachment optional.